Ischia is a journey of flavours, tastes and traditions
So many secrets that we absolutely want You to discover, in fact, thanks to our strategic position we can offer You a different gastronomic experience every day!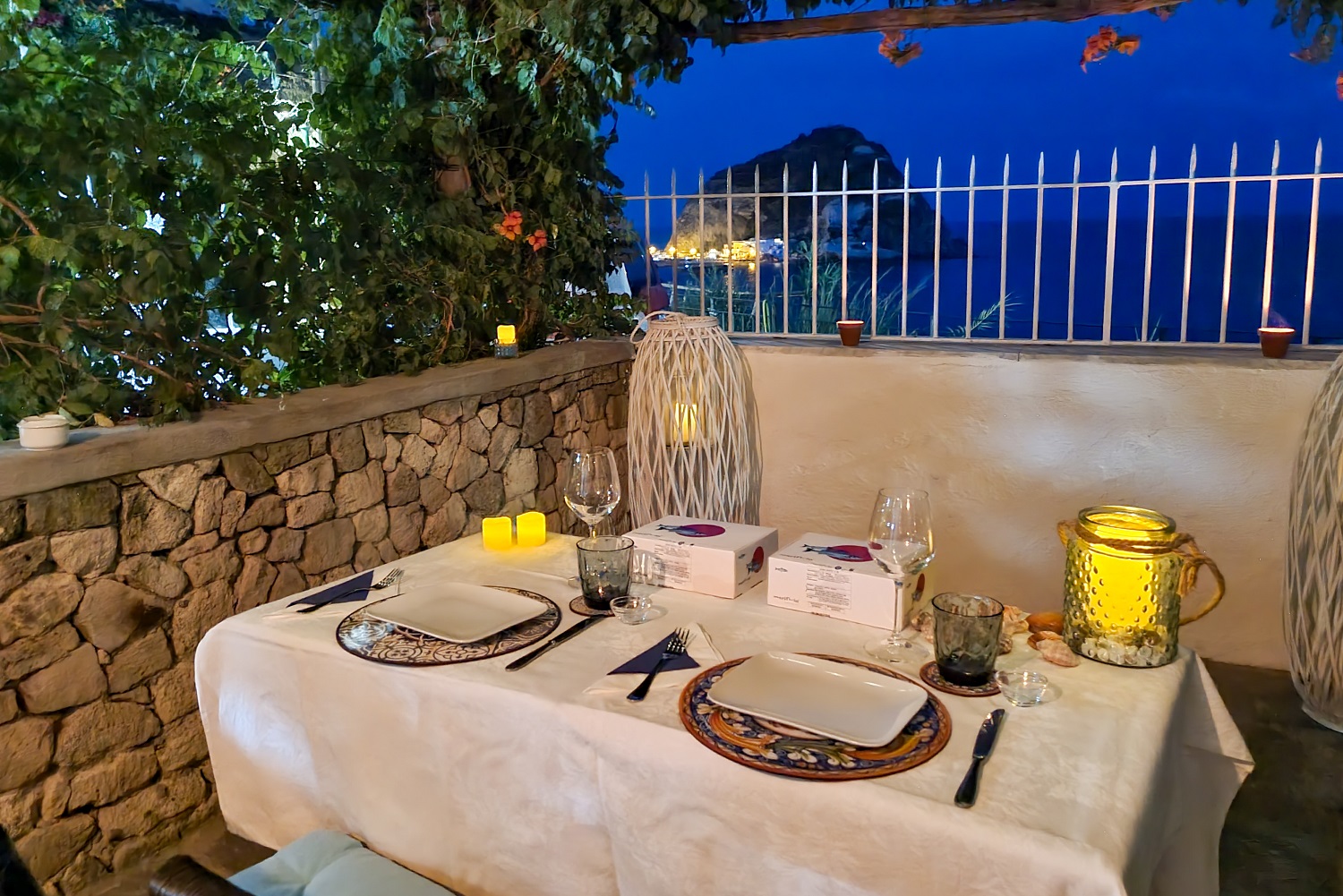 Romantic dinner in the room
The Villa Bina hotel boasts the privilege of a precious partnership with the company "Marificio, flavors from the sea" offering the possibility to dine in the room and receive the Sushi Box prepared by the starred chef Pasquale Palamaro.
The package includes::
- Table in the room with romantic decorations and candle
- 2 Sushi box 11 pcs by Marificio
- a choice of 75ml Cà del Bosco sparkling wine or Kalimera wine (prize among the 50 best labels in the world)

* Service available from Thursday to Sunday
* Extra charge of 100€ - payment at the checkout

Half board € 25.00 per person
The dinner agreement with one of the most popular restaurants in S. Angelo d'Ischia is served in a wonderful garden where you can enjoy a complete 4-course menu with fresh and innovative dishes every day.
*On reservation
** extra drinks a la carte
*** Service hours from 20.00 to 21.00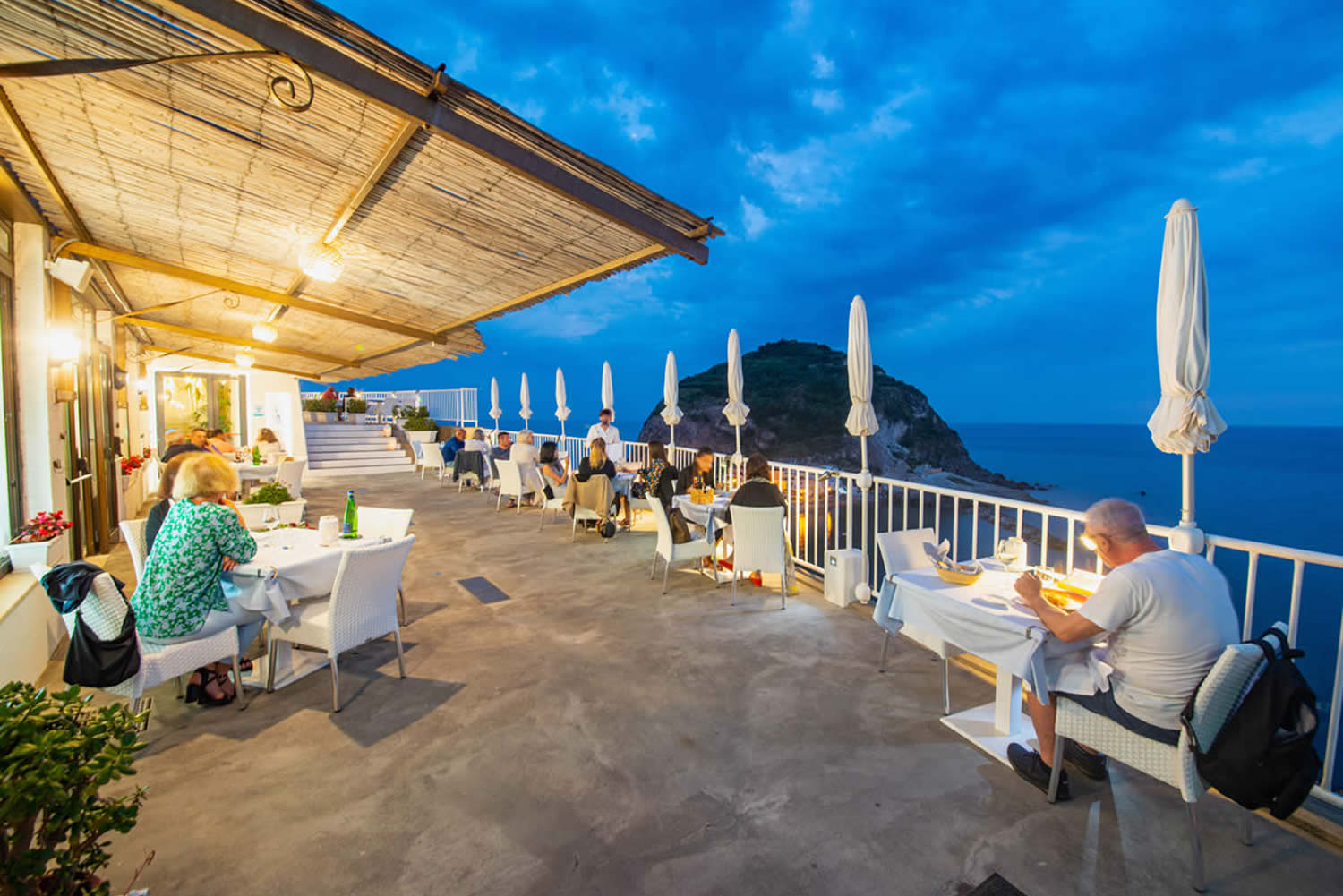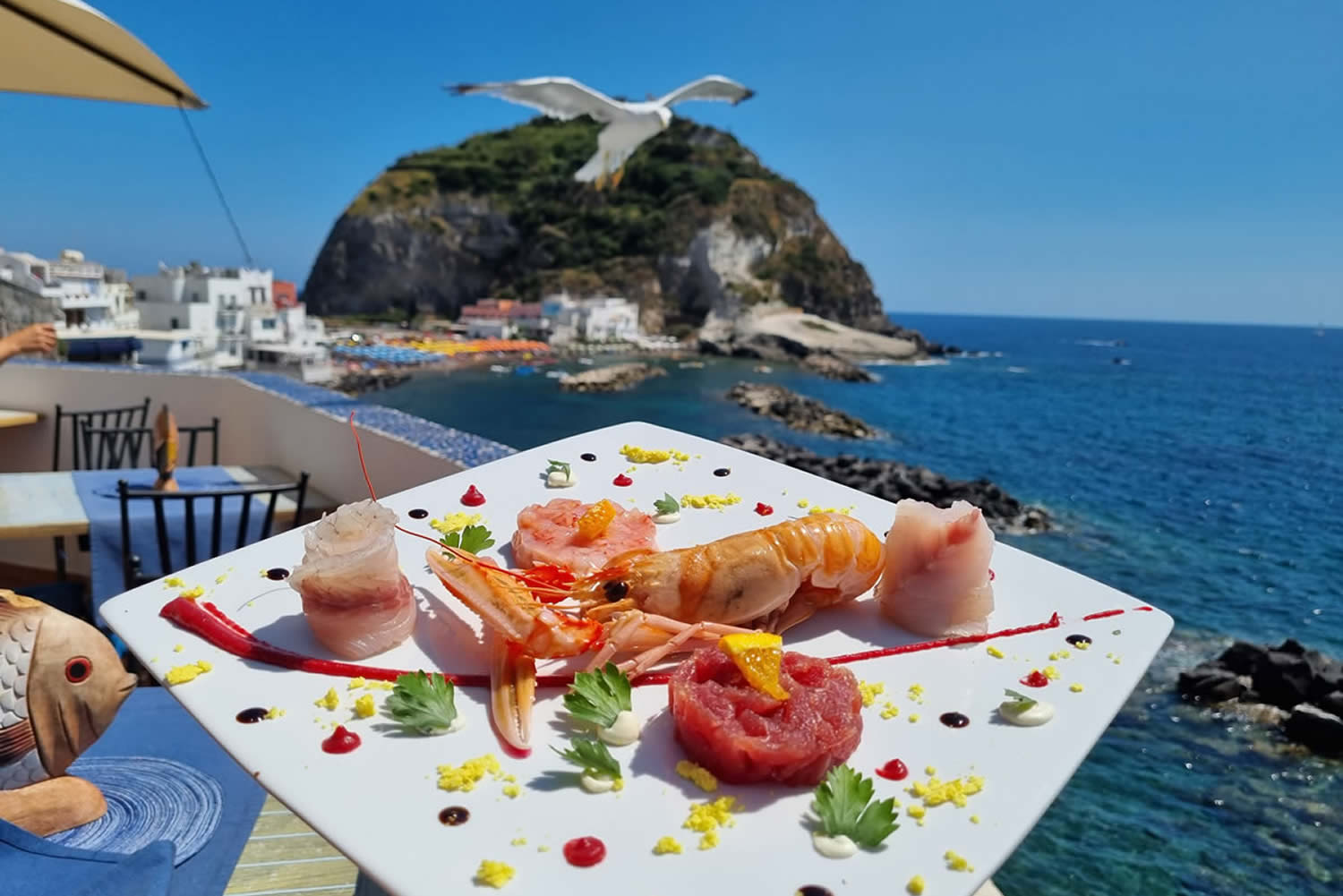 Half board € 35.00 per person
Two more restaurants, one in the middle of the Sant'Angelo square, the other located just 300 meters from the Villa Bina hotel in the suggestive scenery of the high tuff cliffs, offer half board at a fixed rate without time limits. The Plus? A wide choice from the à la carte menu of the restaurant with the possibility of enriching the dinner to your liking
*On reservation
** extra drinks a la carte

Restaurants 10% discount
Whether it is bruschetta, pizza or peppered mussels, choose what You prefer at Your taste and liking, many restaurants offer our Guests special attention to be enjoyed at both lunch and dinner.
The restaurants? Many or almost all.